Salut ! On a eu le premier spoil, c'est l'heure de tenir le sujet des spoils ! J'essaierai de faire un résumé des spoils dans ce premier sujet en le modifiant, si j'ai pas la flemme ! :)
---
Le premier est Firion ! Une légendaire feu !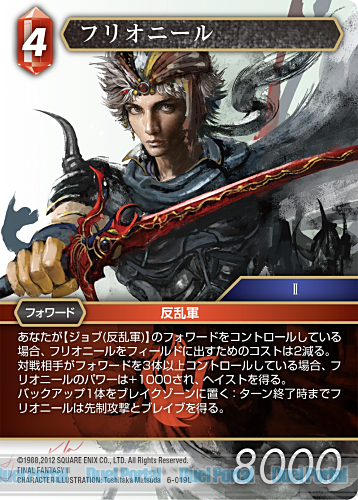 4CP Fire 8000
Card Name: Firion
Job: Rebel
If you control a Job Rebel Forward, the cost required to play Firion to the field is reduced by 2.
If your opponent controls 3 or more Forwards, Firion gains +1000 Power and Haste.
Put one backup you control in the Break Zone: Firion gains First Strike and Brave until the end of the turn.
---